Recent Announcements



Recent Wins for the City of Virginia Beach
The Department of Economic Development drives economic vitality and prosperity in the City by focusing its efforts on recruiting national and international companies to Virginia Beach and supporting the local business community with their expansion projects. As a result of private sector investment, the local tax base grows and new employment opportunities are created for the community.
Latest Announcements
The City of Virginia Beach was pleased to welcome these new businesses to Virginia Beach this year to provide assistance to existing businesses with their expansion efforts. Below is a selection of recently announced relocation or expansion projects.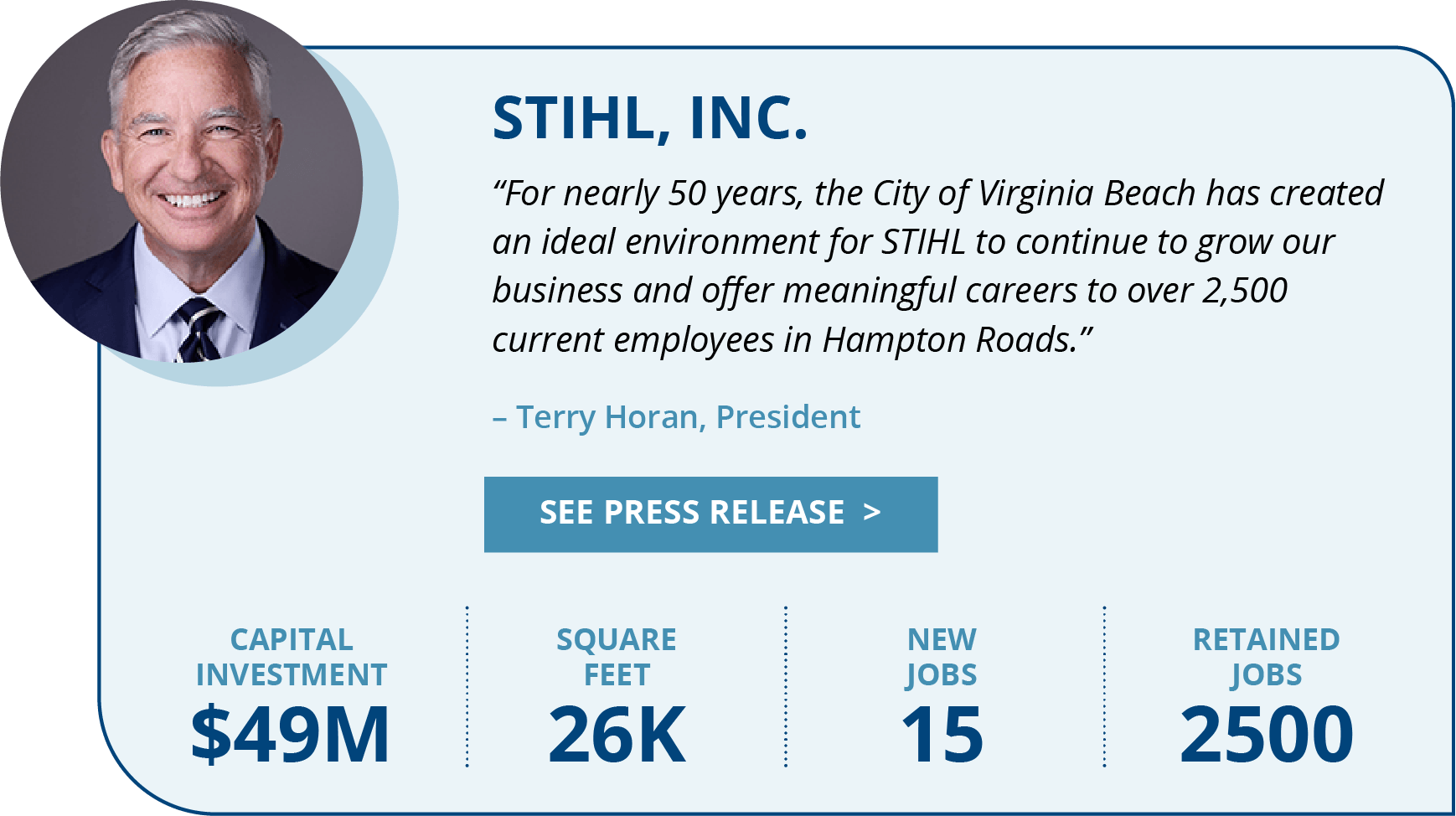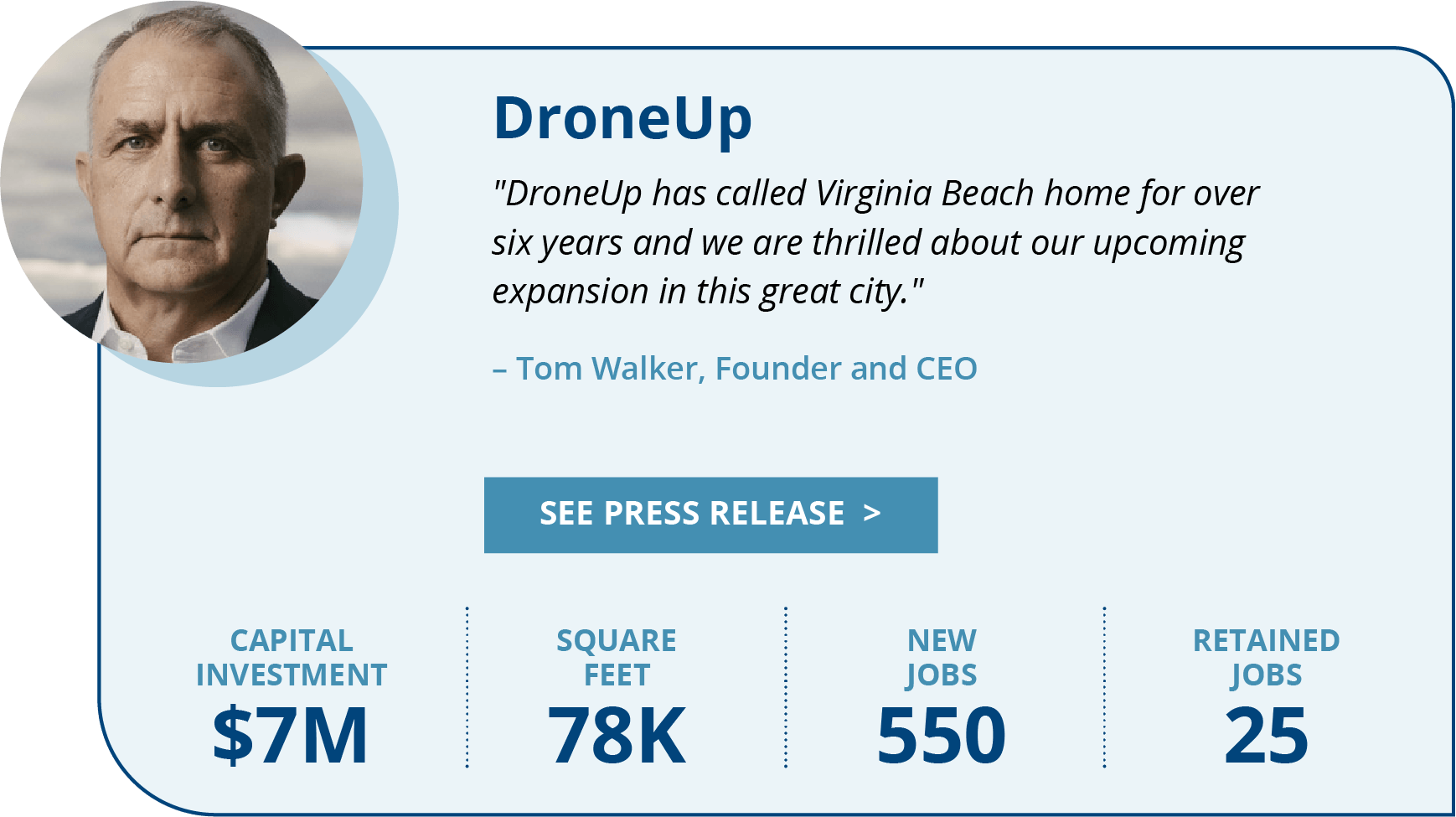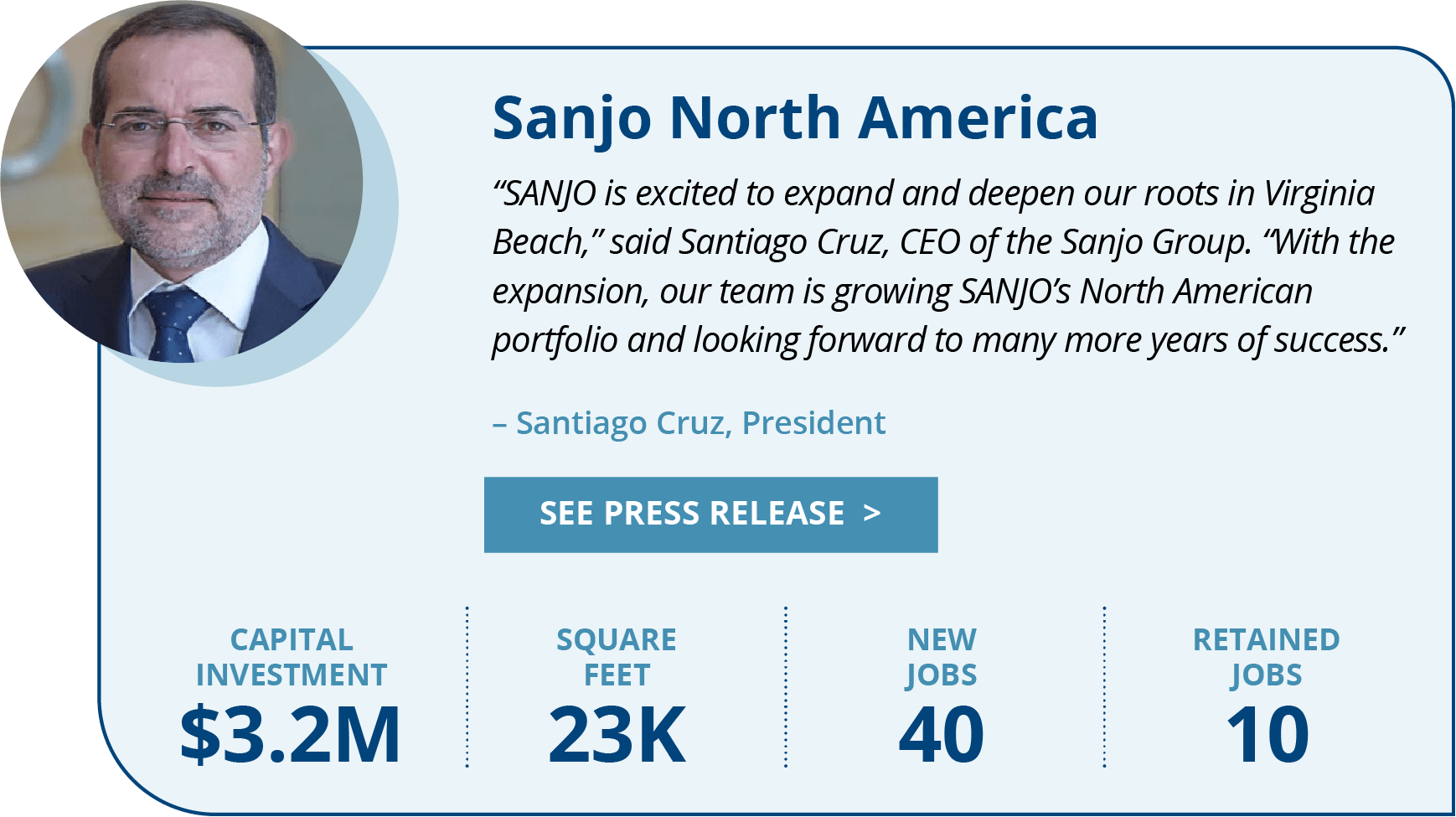 Additional businesses that have recently located to Virginia Beach or expanded their local operations include, as of December 2022: Acoustical Sheetmetal Company, Old Dominion University, Vectrona Innovative Systems and Technologies, Fortis Solutions Group, BMK Ventures Inc., Dominion Energy, Aslin Beer Company, and Pembroke Realty Group.
FY2021-2022 Results
Below is the list with the FY22 announcements.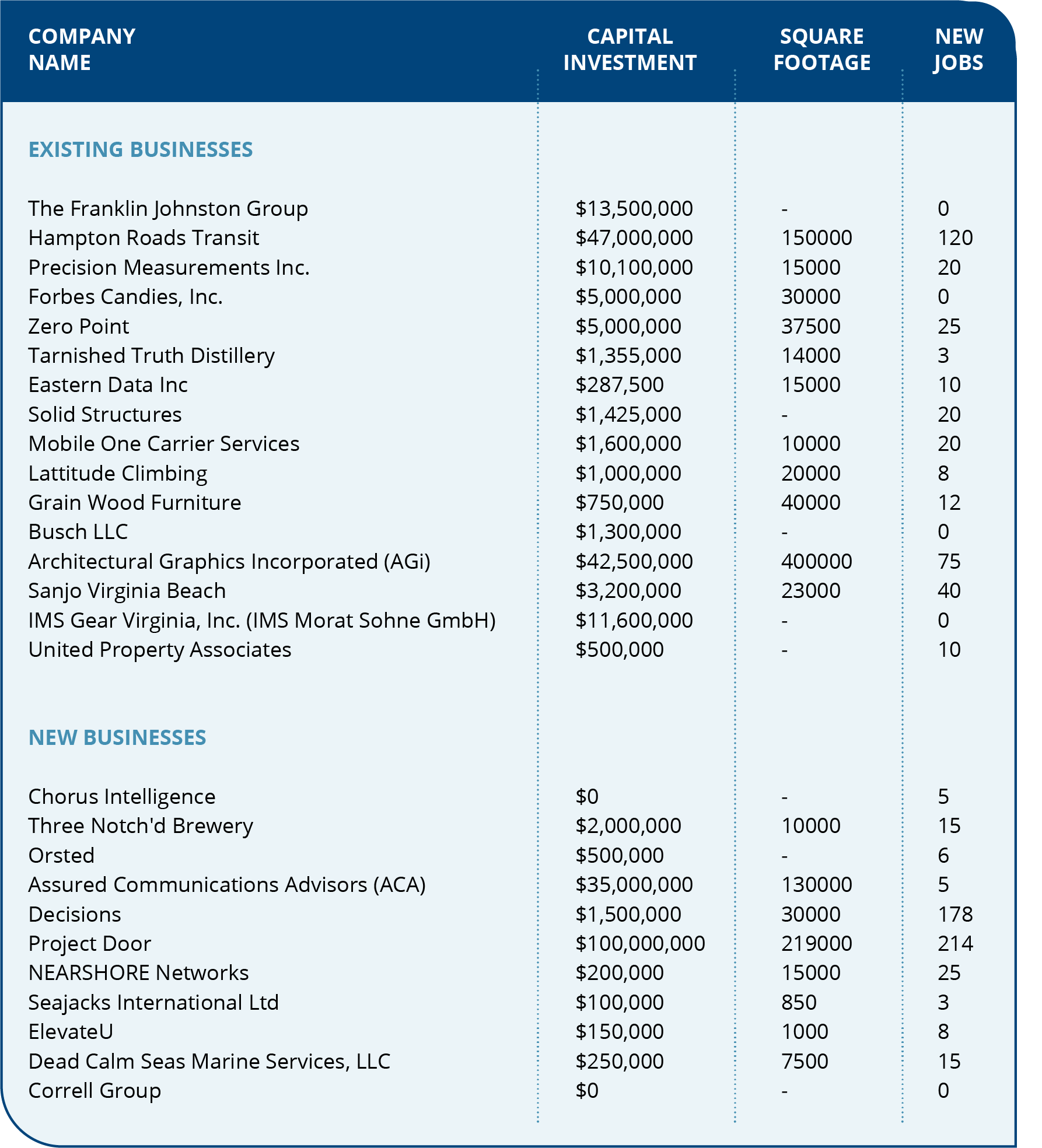 Learn More
Read more about the Virginia Beach Department of Economic Development and the VBDA's recent accomplishments in the latest annual report.