The HIVE - Where Businesses Thrive
The HIVE - Where Businesses Thrive
The HIVE - Where Businesses Thrive
Get your company on the path to success.
The HIVE is a small business resource center designed to support an innovative and entrepreneurial ecosystem in Virginia Beach. The HIVE offers mentorship, networking, and a variety of fundamental resources to those who need it.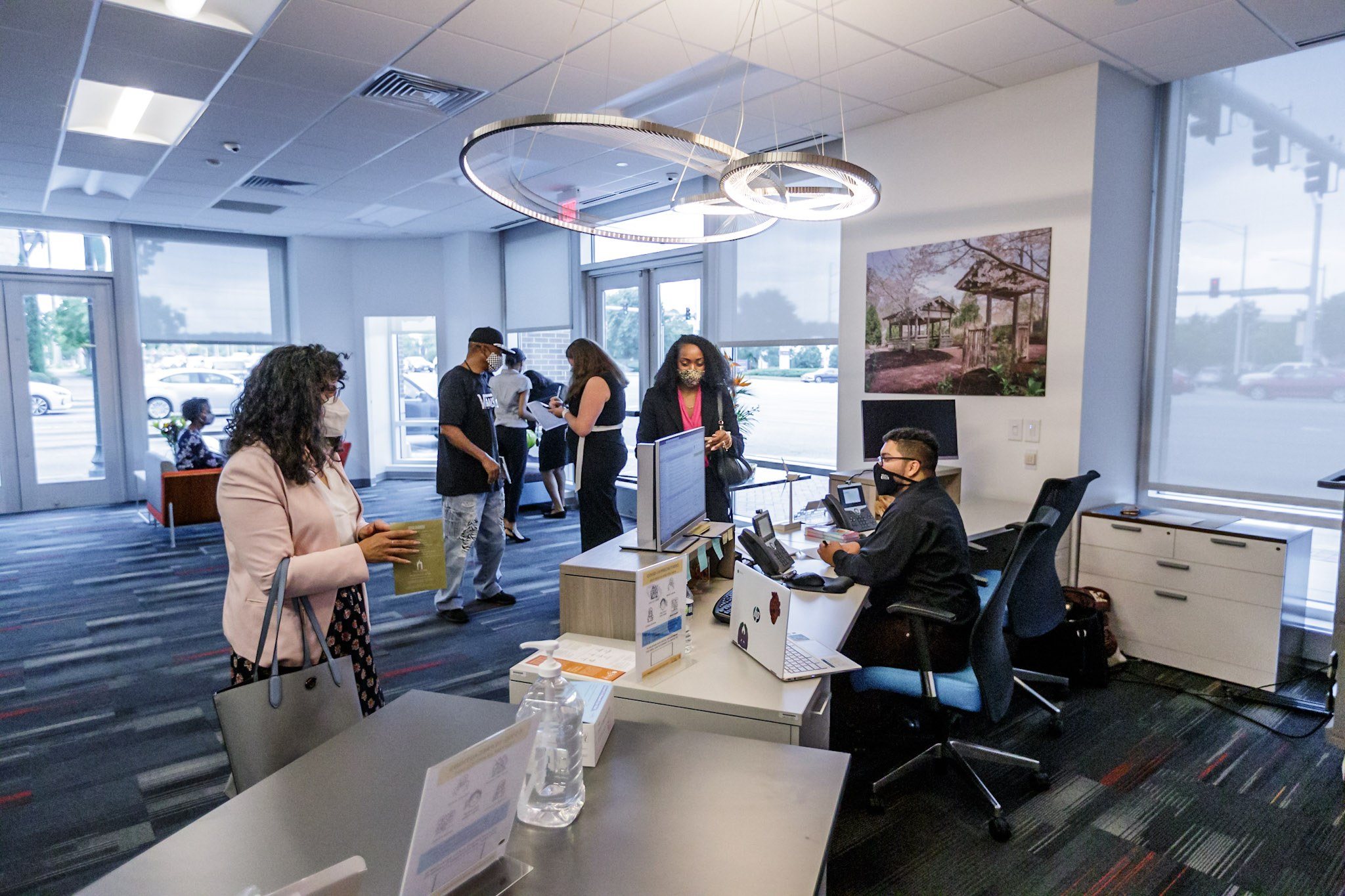 Virginia Beach Small Business Capital Access Program NEW! - CLOSED
The City of Virginia Beach announced a new capital access program to provide $400,000 to qualifying small businesses in the form of zero-interest loans. The new program was created in an effort to support the entrepreneurial ecosystem of Virginia Beach and is the result of a collaborative effort between the Department of Economic Development and the Local Initiatives Support Corporation (LISC) of Hampton Roads.
For questions about the program, please contact us at TheHive@vbgov.com or call (757) 385-2470.
Ignite Business Series Pitch Competition (Closed)
NOTE: The Ignite Business Series Pitch will take place on March 12, 2022 in the Virginia Beach Convention Center. The entry deadline has now passed. Thank you to everyone who submitted an application and best of luck to all!


About The HIVE
The HIVE in Town Center is designed to support an innovative and entrepreneurial ecosystem in Hampton Roads through collaboration with the City of Virginia Beach, academic institutions, other cities in Hampton Roads, Small Business Associations, and other entrepreneurial-related organizations. Partnerships and collaboration are the core of the center's approach to supporting innovation and entrepreneurship in the City of Virginia Beach.
Purpose
The HIVE's objective is to accelerate, establish, and showcase innovation and startups by translating insights into actionable strategies, rethinking the customer experience, improving operational experience and efficiency as well as testing new business models through the use of technology.
Contact Information
The HIVE
140 Independence Blvd.
Virginia Beach, Virginia 23462
(Virginia Beach Town Center at the corner of Independence Blvd. and Columbus St.)
Phone: (757) 385-2470 // Email: thehive@vbgov.com