Arts & Entertainment
The Sandler Center for the Performing Arts, the region's newest performing arts facility, hosts scores of world-renowned entertainers and provides a state-of-the-art home for the area's finest performing arts organizations. With the farthest seat only 100 feet from the stage, seating in the 1,300-seat performance hall is both generous and intimate.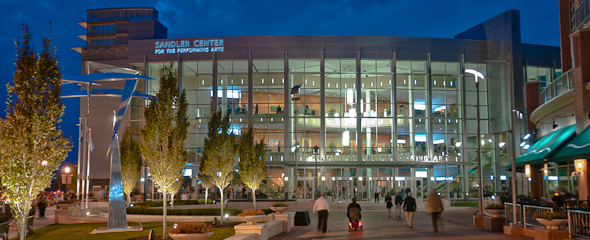 The Virginia Museum of Contemporary Art (MOCA) is the only accredited museum in Virginia devoted exclusively to contemporary art. It fosters awareness, exploration and understanding of the significant art of our time. Through excellence and diversity in our exhibitions and educational programming, MOCA stimulates individual thinking and dialogue throughout the community.