IT/Cyber
The industry has a strong telecom infrastructure, reliable power supply, and higher education facilities that provide degrees in computer sciences, communications, and other information services-related fields.​
More than 28,000 civilians in the MSA work in information and communication technology and IT/electronics-related engineering fields, and government contractors (Source Hampton Roads Alliance). Over 7,000 are employed in the cybersecurity sector according to estimates available from Cyberseek. Local universities offer a wide variety of degree and certificate programs to support the area's rapidly expanding private-sector IT core. Old Dominion University was the first college in America to offer a Ph.D. in Modeling and Simulation. The university created the Virginia Modeling, Analysis, and Simulation Center to serve as a global research center of excellence for Modeling and Simulation in the areas of gaming, emergency response, transportation, health care, and defense.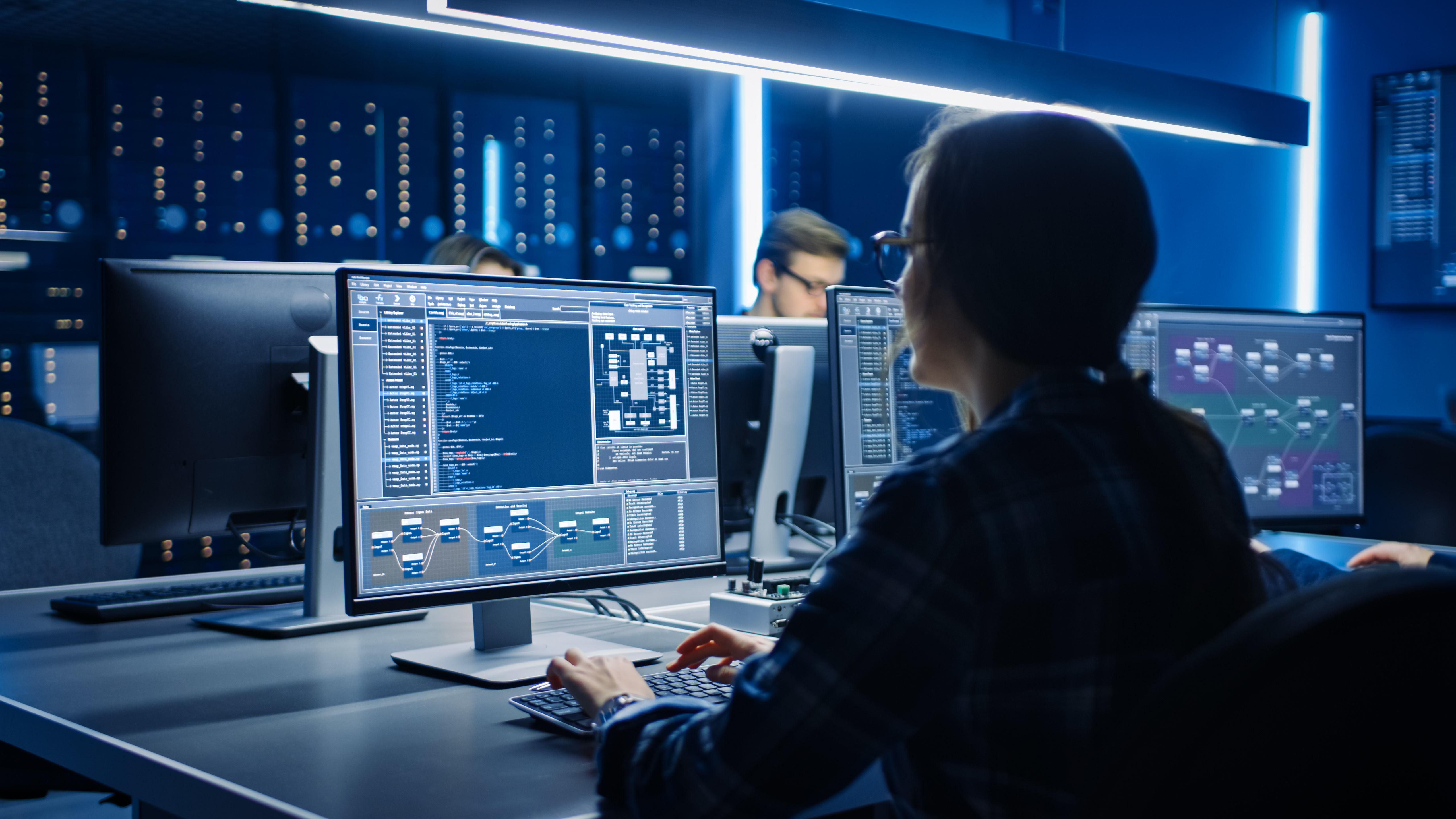 For most technology companies new to Virginia Beach, the City has capped the annual business license fee (gross receipts tax) at $50 for each of the first two years of operations. For other incentives, visit our incentives page​. ​



Major IT Companies in Virginia Beach
| ​COMPANY | EMPLOYEES |
| --- | --- |
| Christian Broadcasting Network Inc. | 720 |
| Lockheed Martin​ | 510 |
| ​SAIC | ​500 |
| ​Liberty Tax/JTH Holdings | ​400 |
| Electronic Systems Inc.​ | 400 |
| DOMA Technologies, LLC | 400​ |

Key Positions - Average Annual Salaries
| POSITION | Employed* | VIRGINIA BEACH MSA | UNITED STATES |
| --- | --- | --- | --- |
| Computer and Information Systems Managers | 1,390 | $151,410 | $173,670 |
| Computer and Information Research Scientists | 360 | $121,020 | $155,880 |
| ​​Computer Systems Analysts | 3,350 | ​$102,460 | ​$107,530 |
| Computer Programmers | 260 | $93,920 | $102,790 |
Source: U.S. Bureau of Labor Statistics, MSA, U​SA ​May 2022 (Latest ​Data​)​ * Number of Employed;

Business Spotlight