Completed Projects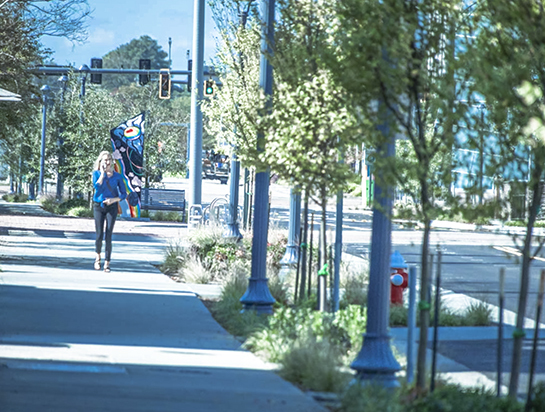 19t Street Improvements
Originally a four-lane road with narrow, disconnected sidewalks, 19th Street was transformed into a 3-lane multimodal urban streetscape corridor with on-street parking in 2020. With features such as artist-designed paver intersections and 9-foot tall neighborhood identifiers that offer changeable canvases for art, 19th Street has been recognized on the state and national level for creative placemaking and its integration of art an infrastructure.
Read More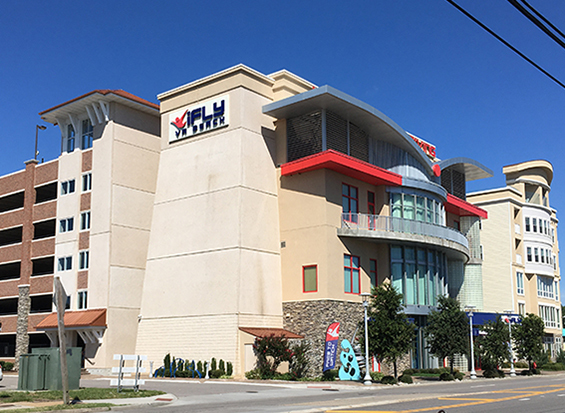 25th Street Mixed-Use Development
The former municipal surface parking lot was transformed into new public parking structure along with apartments and a year round indoor sky diving entertainment venue. The structured parking garage provides 377 public parking spaces and 221 spaces for the apartment residents.​​​​​ This was an example of another successful public-private partnership.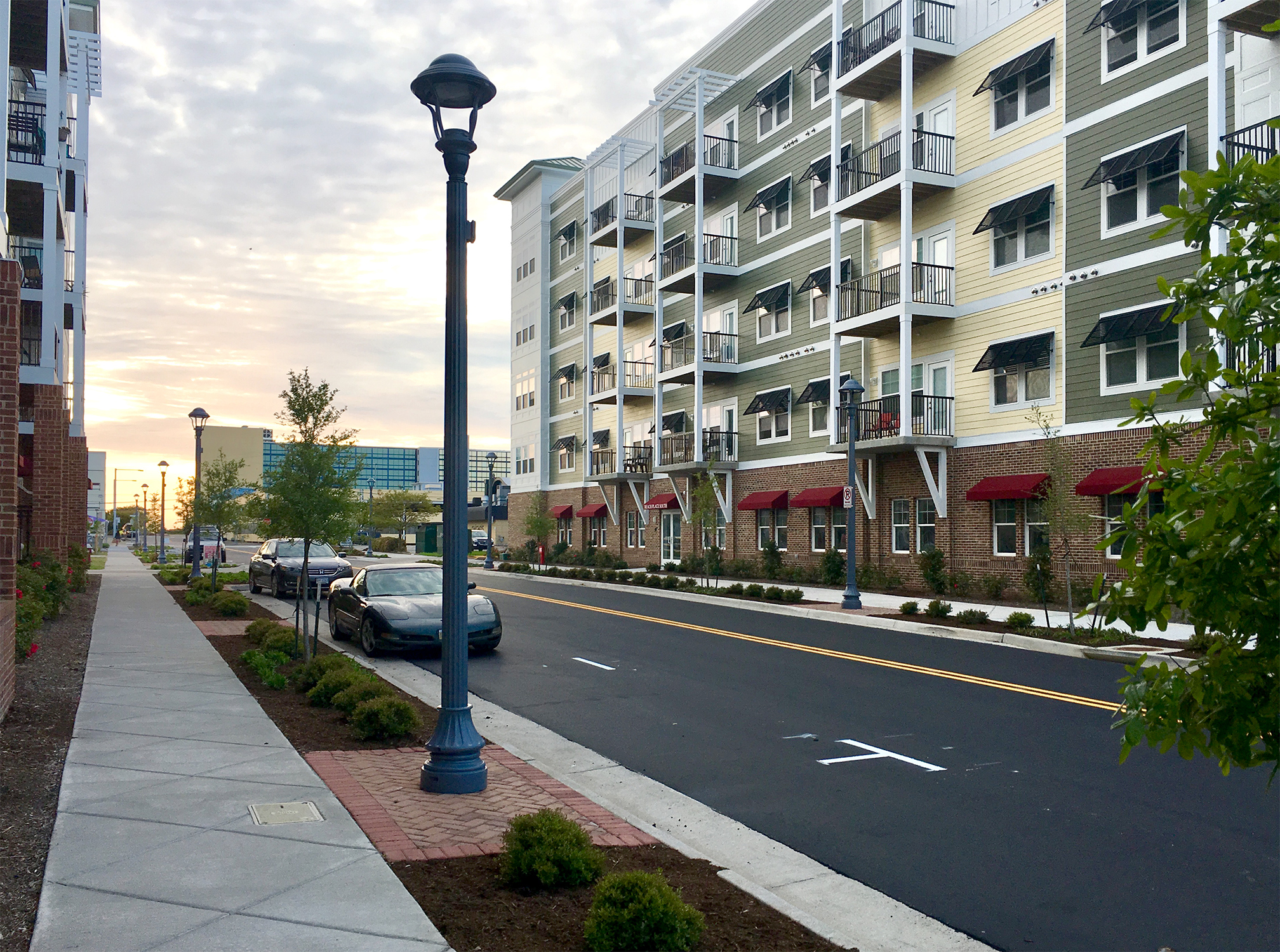 29th Street Improvements
Rehabilitation of 29th Street between Arctic and Pacific Avenues was completed in 2019. The project is a continuation of the Laskin Road Gateway Project. Improvements include wider sidewalks, street trees, new LED lighting, defined on-street parking, upgraded drainage and utilities, and undergrounding of overhead utilities. The project cost $3.2 million from design to completion and was fully constructed within the existing right of way.
Virginia Beach Sports Center
This state-of-the-art 285,000 ft facility is built to host a diverse roster of sporting events and tournaments of every size.
Read More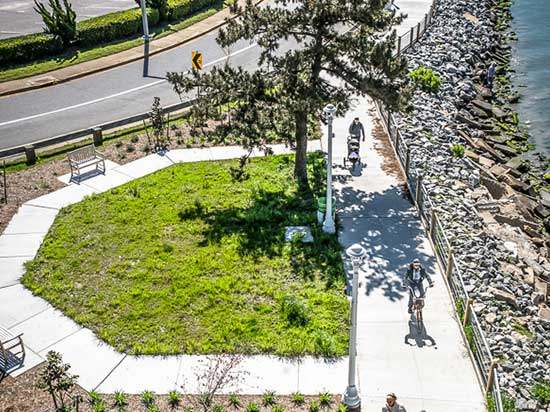 Rudee Inlet Connector Walk
The Rudee Connector Walk project includes a 10-foot wide concrete walkway constructed from Winston Salem Avenue, under the Rudee Inlet Bridge, to the 4th Street parking lot.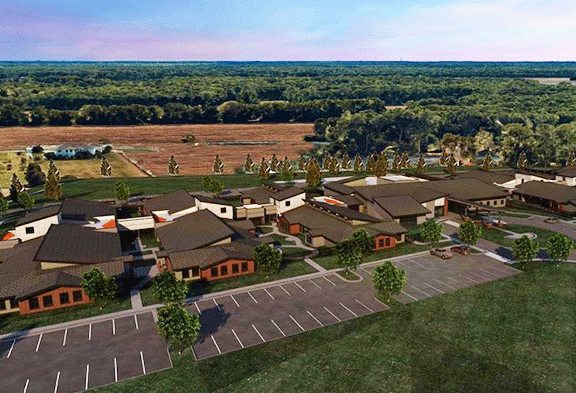 Jones & Cabacoy Veterans Care Center
The new Jones & Cabacoy Veterans Care Center (J&C VCC) is close to being opened by the Virginia Department of Veterans Services in the Princess Anne section of Virginia Beach on a 25-acre site donated by the City of Virginia Beach.
Read More