Burton Station Improvements
Burton Station Improvements
Burton Station Improvements
The Burton Station SGA Master Plan recognizes significant opportunities for economic development resulting from the large expanses of undeveloped land in close proximity to interstate, rail, and air connections. While areas closest to the airport are recommended for flexible light industrial/office uses, the eastern half of the SGA allows for a variety of residential, commercial and office uses to accommodate changing market demand. Following the Burton Station SGA Plan adoption, several projects commenced.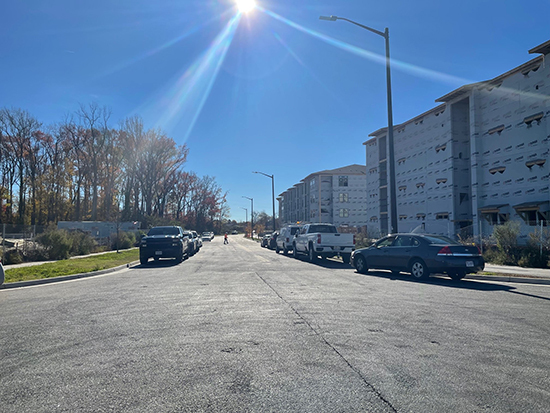 Tolliver Road Improvements (Second Segment)
Tolliver Road creates a new north/south road connection in Burton Station which will ultimately connect Burton Station Road to Air Rail Avenue. The first segment from Burton Station Road to the existing rail crossing was completed in 2019. Right-of-way improvements include new utilities, lighting, landscaping, sidewalks and drainage.
The remaining segment of Tolliver Road (from the railroad right-of-way to Air Rail Avenue) is currently in the design phase. The project also includes reconstruction of part of Air Rail Avenue that will be affected by the replacement/relocation of an aging sanitary sewage pump station. Road improvements will be coordinated with utility work needed to support the new pump station. Construction is anticipated as early as late 2024.
Completed Burton Station Projects
New Burton Station Fire/EMS Station located at 5820 Burton Station Rd
Burton Station Road Improvements Phase I from Northampton Blvd to Tim Road
Tolliver Road Improvements establishment from Burton Station Road to the Rail Crossing
Baker Road Culver & Ditch Improvements to upgrade the drainage system from Baker Road to Diamond Springs Road