Chorus Intelligence, Inc. Transitions to New Office Space in Town Center
Chorus Intelligence, Inc. Transitions to New Office Space in Town Center
Chorus Intelligence, Inc. Transitions to New Office Space in Town Center
November 8, 2023
Chorus Intelligence, Inc.'s move is a success story for the International Incubator
Virginia Beach, Va. – Nov. 08, 2023 – The Virginia Beach Department of Economic Development is pleased to announce the International Incubator's first tenant, Chorus Intelligence, Inc. has transitioned to a new office in Virginia Beach Town Center.
The Virginia Beach International Incubator opened in September 2021, and offers international companies needed spaces to get their operations off the ground and grow their sales before establishing their own office or manufacturing facility in the city. The incubator is located at Town Center, adjacent to the Economic Development offices.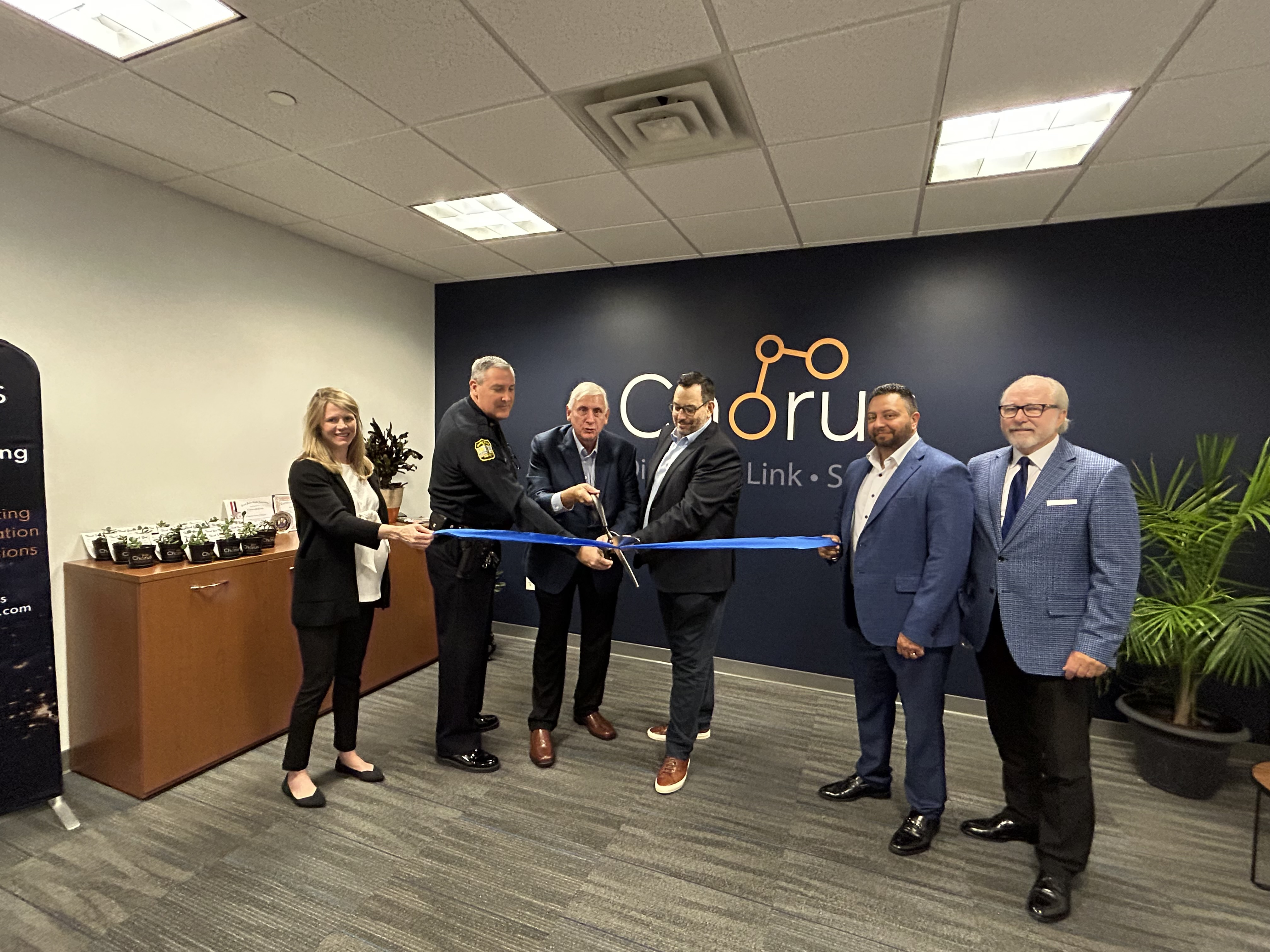 Chorus Intelligence Ltd., a British software company that sells products and services for law enforcement investigations, relocated to Virginia Beach because of its large law enforcement presence, strong technology job market and ease of travel to the United Kingdom.
Neil Chivers, CEO of Chorus, said, "The opening of our new office in Virginia Beach's Town Center is a truly outstanding moment in the history of Chorus Intelligence. Every single employee of Chorus is committed to our mission of creating the best digital investigation and intelligence platform in the world. We are better placed to deliver against this from our new office in this great City".
Chuck Rigney, Interim Director of Virginia Beach Economic Development said, "We are very pleased that the Virginia Beach International Office Incubator afforded Chorus Intelligence, Inc. needed spaces over the past two years as they established the company here in the United States. We congratulate Chorus on their successes to date and are very pleased to see them grow their company here in Virginia Beach."
###
About Chorus Intelligence
Chorus Intelligence, founded in 2011, Chorus is used by most agencies in the UK and many North American agencies. Be empowered at every stage of an investigation to confidently turn data into intelligence and evidence. chorusintel.com
About Virginia Beach and the Department of Economic Development
Virginia Beach, one of Virginia's most populous cities, resides where the Chesapeake Bay meets the Atlantic Ocean. The mission of the Virginia Beach Department of Economic Development is to drive economic vitality and inclusive prosperity in the city by fostering the attraction and creation of new investment, innovation, and jobs. www.yesvirginiabeach.com.
MEDIA CONTACT:
Erin Goldmeier
egoldmeier@visitvirginiabeach.com
(757) 266-0085