Naval Air Station (NAS) Oceana Explores Development Opportunities
Naval Air Station (NAS) Oceana Explores Development Opportunities
Naval Air Station (NAS) Oceana Explores Development Opportunities
Future Base Design – Former Horse Stables Parcel Update


NAS Oceana and the City of Virginia Beach would like to thank industry again for attending the April 20 Industry Day event regarding the Former Horse Stables Parcel. The Navy continues to work on the development of a Request for Proposal (RFP) which will hopefully be released to industry soon. We appreciate your continued interest and patience as we work through the process and look forward to our continued efforts in engaging with industry on potential development opportunities. Stay tuned!


Future Base Design: Making the Most of Opportunities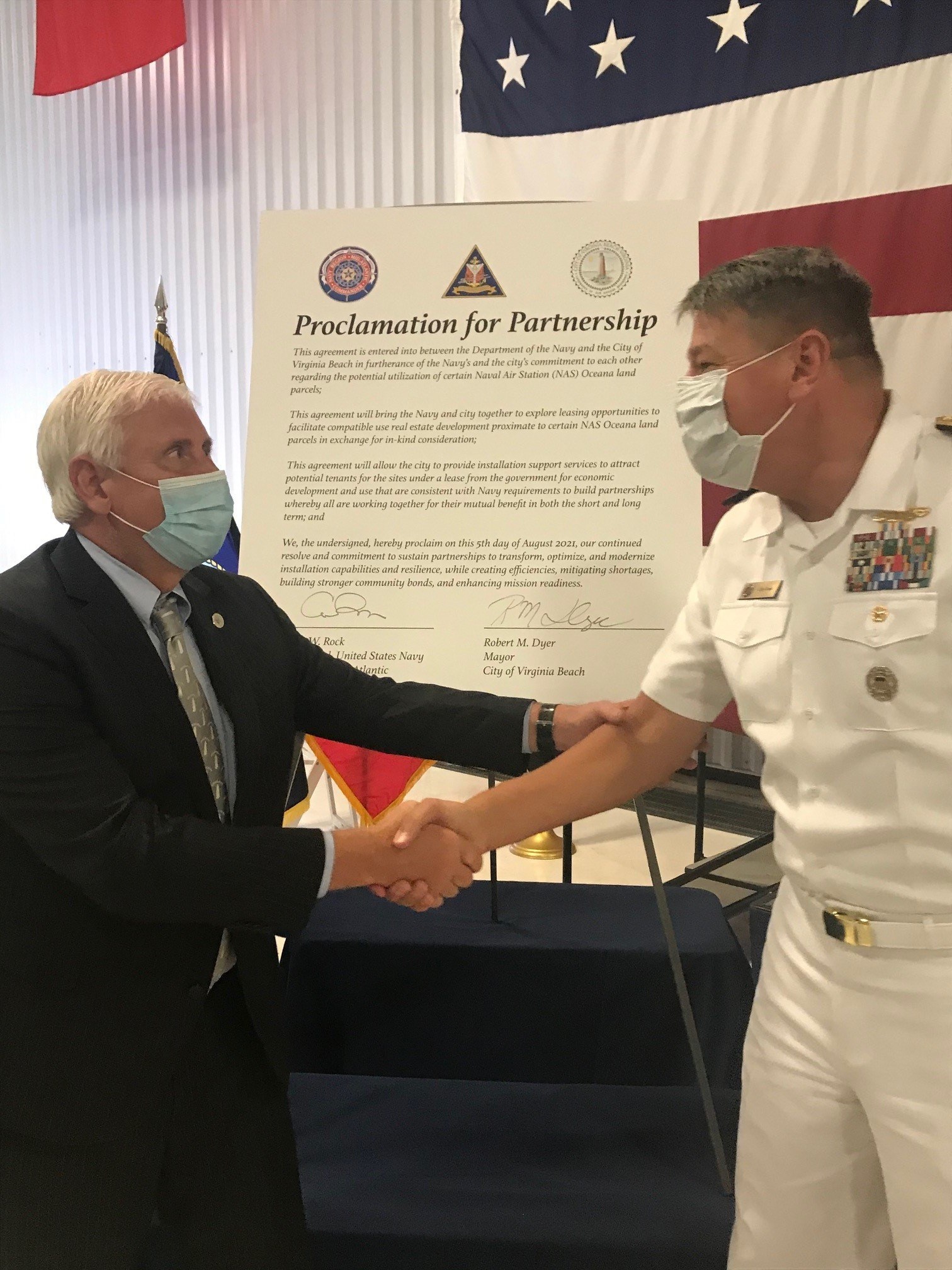 Naval Air Station (NAS) Oceana is implementing Future Base Design (FBD), an innovative public-private business model that could change the landscape around NAS Oceana while generating critical resources for improving infrastructure. FBD is a transformational and comprehensive approach to Navy installation management that is designed to transform, optimize, and modernize installation capabilities and resiliency while also reducing the total ownership cost and footprint of NAS Oceana infrastructure.
FBD execution will increase installation resiliency and effectiveness in direct support of warfighter readiness, mission priorities, and enhanced quality of life.

"Under the Future Based Design concept, NAS Oceana, in partnership with the City of Virginia Beach, could lease about 1,100 acres of underutilized land on the installation to private businesses in exchange for in-kind consideration that could then be directed toward much-needed building maintenance and other infrastructure projects on the installation. This partnership is a great example of why the Navy is proud to call Virginia Beach and all of Hampton Roads home." – CAPT Bob Holmes, NAS Oceana Commanding Officer
Frequently Asked Questions